How Parental Controls Keep Your Family Safe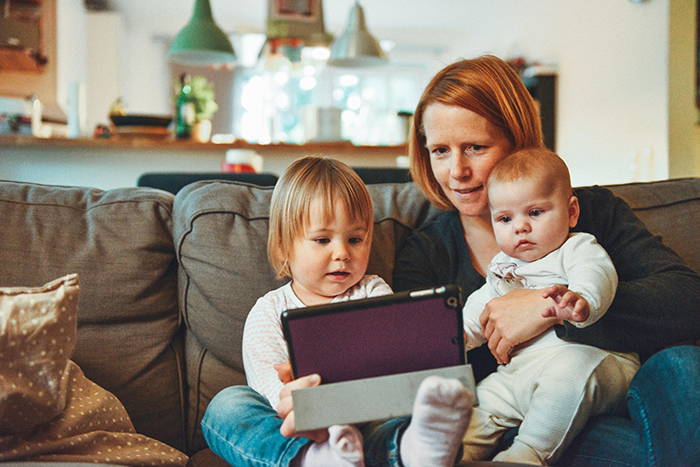 These days, the internet and smartphones are the need of the hour. From running businesses to conducting research and studies, reconciling legal or tax issues, or even keeping an eye on your healthy lifestyle and fitness problems, the internet touches nearly every aspect of our lives. And furthermore, our kids are using more smart gadgets in day-to-day tasks as well. But what happens when you do not have enough time to keep a check on what your children see on the internet? This is where the Parental Control tools from Vilo and others come into play to help you protect your family online.
With the help of these tools, Parents and guardians can manage what their kid surfs on the worldwide web. Parental control tools are great for screen time management, providing content blockers, or blocking entire websites.
Of course, as a parent, you will still want to look carefully at everything they work on to know if you need a more effective way to disable some of the sites/apps or not. And before making any decisions, you first need to consider the maturity level and age of your kids to decide what they should avoid watching and what sites they must not access.
How Parental Controls Ensure Online Safety
In this age where everything is open and accessible to every single user, the importance of online safety has increased. You may ask whether it is okay to allow your children to use the internet without any restrictions. The simple answer is no, the internet is not a safe space for our children, so we do need to take measures to ensure their safety online. Are parental control options useful for your family? Absolutely.
As per a study by Pew Research Center in 2019, 52 percent of parents rely on parental control options to limit access to individual sites. This research supports the fact that parental control features work favorably for parents.
These tools enable healthy online practices in minor users and make you confident in protecting your devices and internal network. Besides controlling screen time and constraining explicit content, parental controls also minimize the chances of data stealing and cybercrime by keeping your minor or adult kid from accessing every other site prone to data breaches.
If your child is a teenager, you can discuss with and help them understand the importance of parental control tools and how to be safe online where they are deemed responsible enough to be allowed.
Make sure you clearly label devices so that you know which smartphones and devices are used by your children in your household network and can effectively manage parental controls for these devices.
Try to ask children about their 'online day' naturally. You can bring this topic up when they tell you about their day at school.
Keep in mind that children can circumvent numerous technical parental controls as there are a lot of guides on how to disable parental control tools.
Ultimately the greatest "tool" you have for making sure your child is safe online is a trusting relationship with your child so that they know what dangers to look out for and feel comfortable coming to you for help when they find something suspicious.
Be mindful that you only have access to the parental controls on your child's devices. There is no guarantee that your child's friends have these tools enabled on their devices as well.
How to Enable Parental Controls on Different Apps
Here is a list of a few apps that give knowledge on enabling parental controls and ensuring online safety by using free tools on some apps and devices.
Prohibit specific apps and content. Establish screen time limits. If your children have their iPhones, add their devices to your 'family' by using the phone's Screen Time settings.
The YouTube safety mode prevents mature content. Go to settings and hit the "Restricted Mode" to turn the on safety feature.
Social Network Privacy Settings
If you allow your children to have social network accounts, you can always friend them through your own accounts and help them filter out who can and cannot follow them. You can also help your children set up their accounts and keep your child's information and activity restricted to their friends only for additional privacy and security. Decide who can find your children on social media by opening social network account and applying appropriate settings.
Make sure you and your children know where the "Block User" and "Report" tools are and learn how to identify suspicious accounts that might try to get in contact with them, and how to identify suspicious accounts that post fake, inappropriate, or malicious content as well to help prevent them from following those accounts.
Parental Controls in Vilo Living
With the Vilo Living app, you have the following options for parental controls for any devices while they are connected online within your home network.
Allow or disallow internet access to selected devices. This feature allows parents to quickly turn off internet access for your children's devices in the case of needing an immediate online time-out.
This option lets users schedule single or multiple periods when the selected device will not have internet access such as during studying or resting times. Hit the "Add a Schedule" button, modify the start and end times, and click "Okay".
You can also block harmful sites in the Blocked Website section by clicking "Add a URL."