How Vilo Helped Vickery IT Optimize Operations
Vickery IT Results With Vilo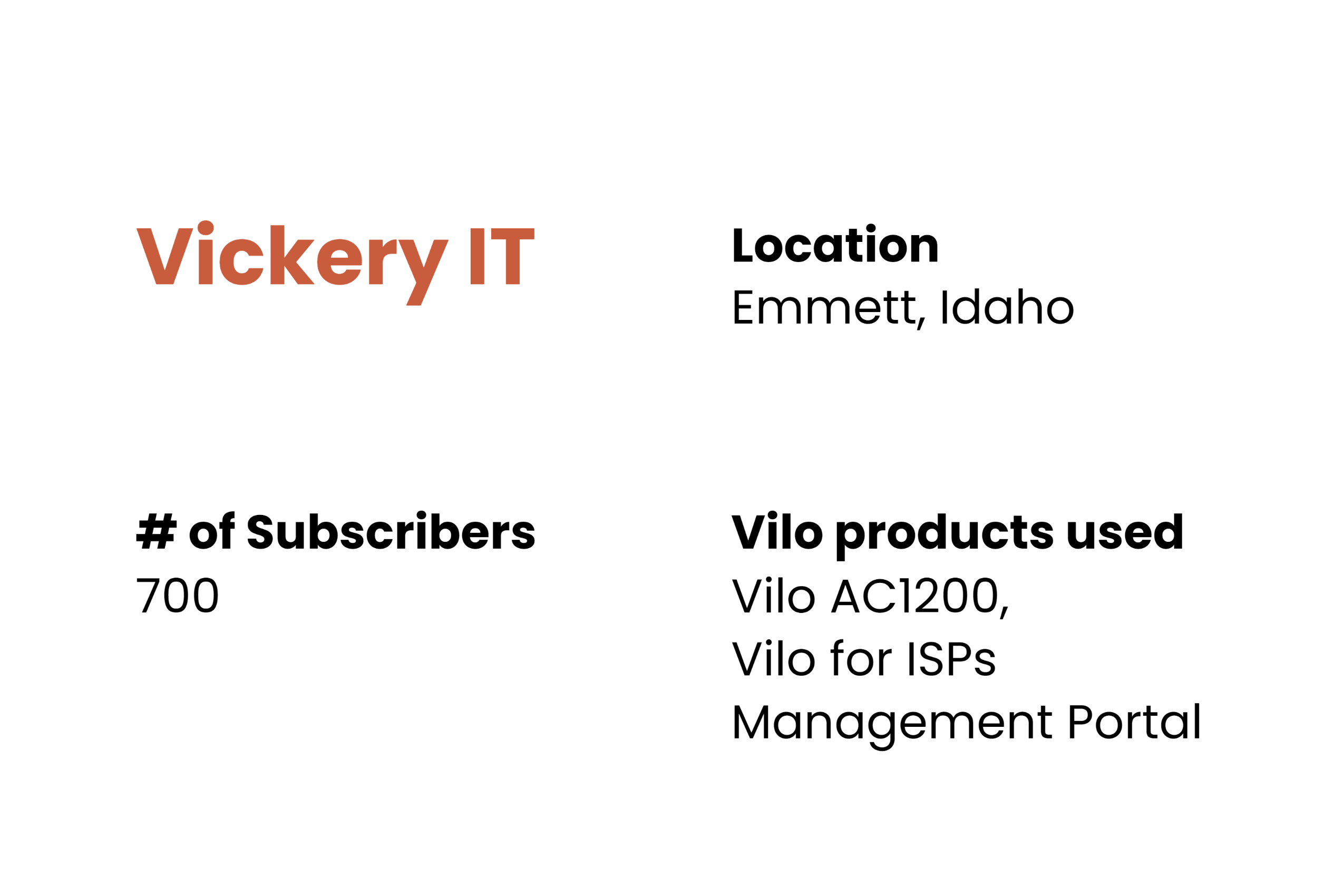 | | |
| --- | --- |
| | |
| | |
| | 30% Decrease in Truck Rolls |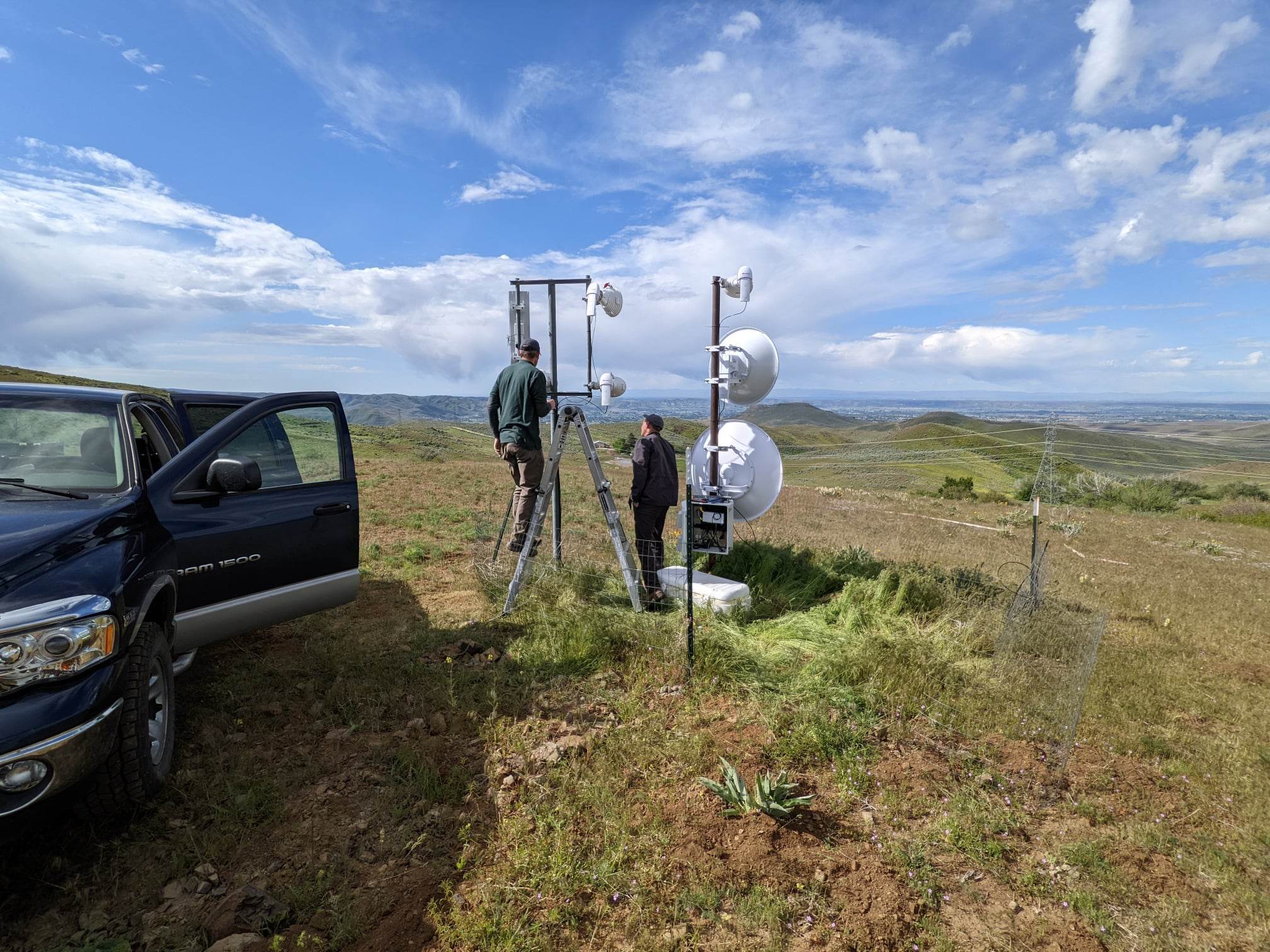 Vickery IT is an Idaho-based Wireless Internet Service Provider (WISP) that opened for business in 2020 when Cannon Vickery teamed up with his two brothers to provide reliable internet to Emmett residents. Emmett is a small town near Boise with a population close to 10k. Today, Vickery IT provides internet to about 700 subscribers and anticipates hitting 1k subscribers by the end of the 2023.
"We started using Vilo about six months ago," says Cannon, "because of the reviews we had seen from other ISPs. Overall, we have really liked the Vilo router, and we love the ISP portal." Cannon reports getting a great performance out of Vilo's AC1200 mesh Wi-Fi 5 model in average-sized houses. And Cannon say's they've been "impressed with the Vilo 6"; Vilo's AX1800 mesh Wi-Fi 6 model.
Vilo: Affordable and Managed
One major pain point for Vickery IT was finding a Wi-Fi system to deploy that was both affordable and managed—a pain point resolved by Vilo's ISP Management Portal. "We love the ISP portal," Cannon says. With the three Vickery brothers being the sole operators of Vickery IT, being able to remotely manage their Wi-Fi systems has been essential.
"Because we can set automatic reboots and reboot from the office, we definitely have seen a decrease in truck rolls," says Cannon. "Also a big deal—we can reprogram a router remotely if a subscriber factory resets a Vilo."
"We appreciate what the team at Vilo does in making our jobs easier."

- Cannon Vickery,
Vickery IT Co-Founder

In six months' time, Vickery IT experienced a 30% reduction in truck rolls "because of the Vilo management," and a 15% increase in their Return on Investment (ROI).
"I also should mention we really appreciate how transparent and good at communicating the Vilo team is," Cannon added. "We appreciate what the team at Vilo does in making our jobs easier."